We start off with a few photos of XA1407/XA1405 at Wickepin then climbing the bank.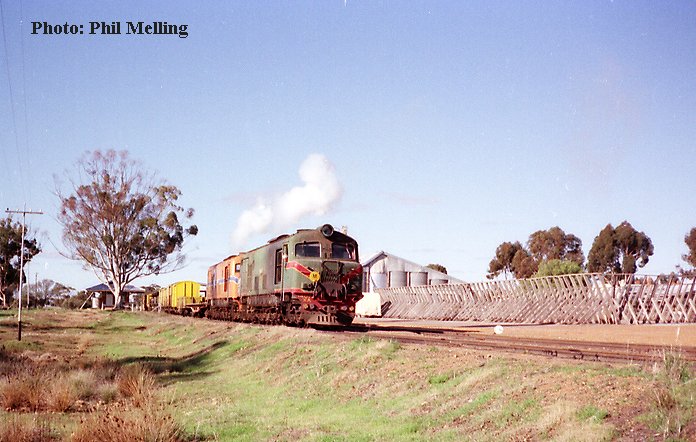 The telltale puff of smoke signals that XA1407/XA1405 are leaving Wickepin for Narrogin on 2 July 1982.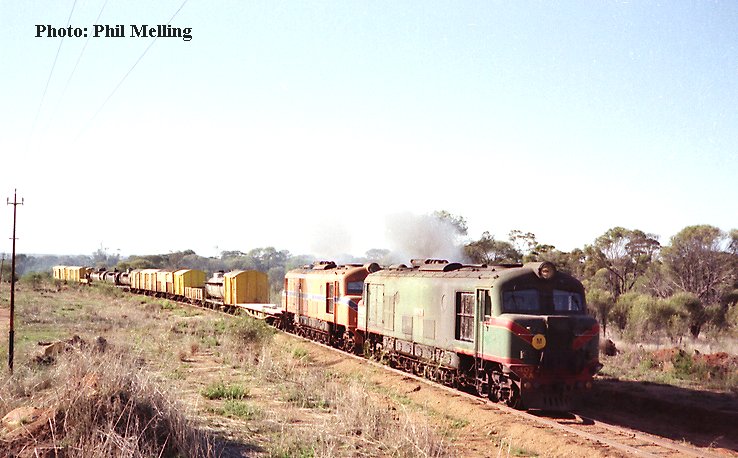 XA1407/XA1405 are well up the bank on 2 July1982.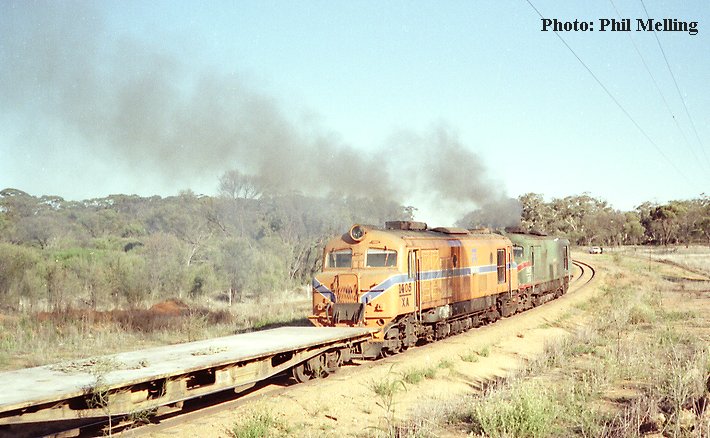 The locos are smoking well as they head towards the top of Wickepin bank.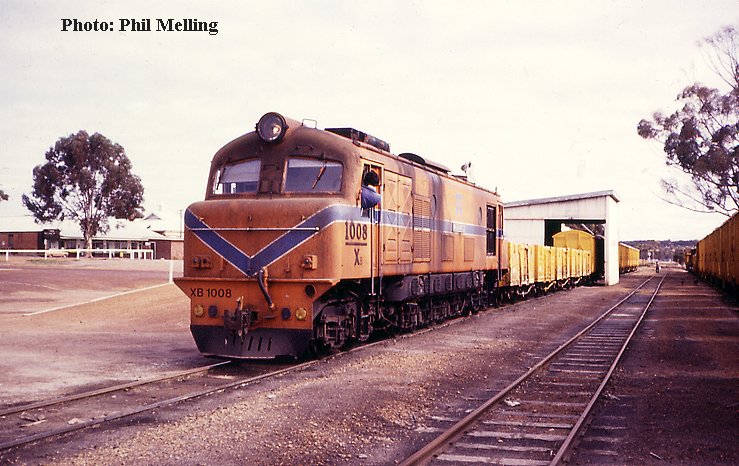 Once an everyday scene at many sidings and stations XB1004 is seen shunting wagons at the goods shed at Wickepin on 8 July 1982. From here the train worked through to Corrigin, loading at the time only required the use of a single locomotive.