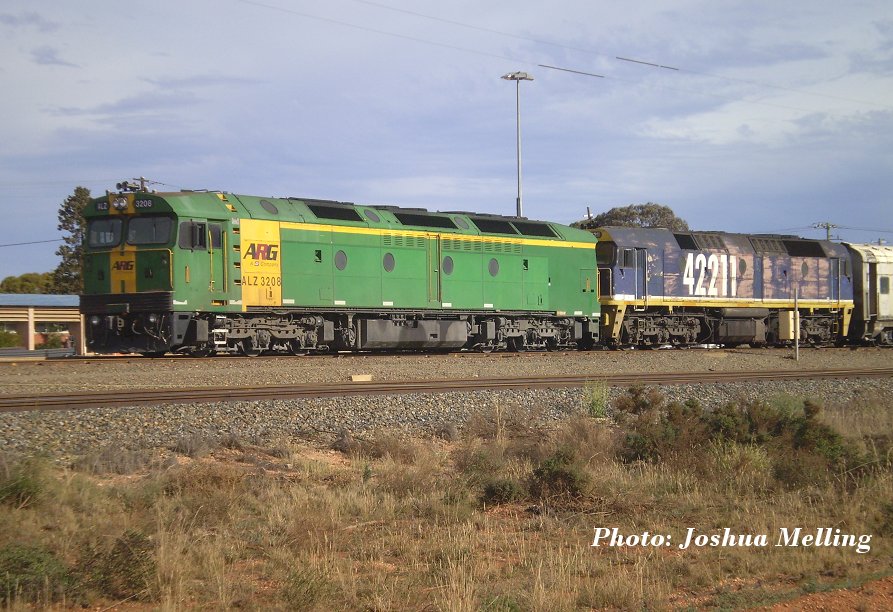 ALZ3208/42211 wait at West Kalgoorlie with the Cook Fuel train on 19 July 2007. A visit to West Kalgoorlie 25 years ago you and you may have seen an AL but certainly not a NSW 422 class. How times have changed.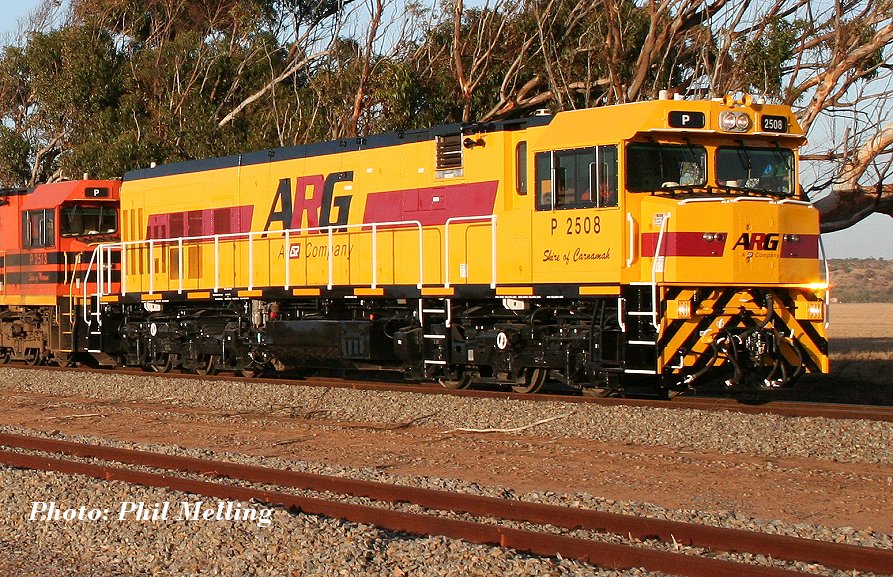 Right near the end of 2007 and rebuilt and repainted in the new ARG colours P2508 led the loaded coal train through Walkaway on 29 December 2007.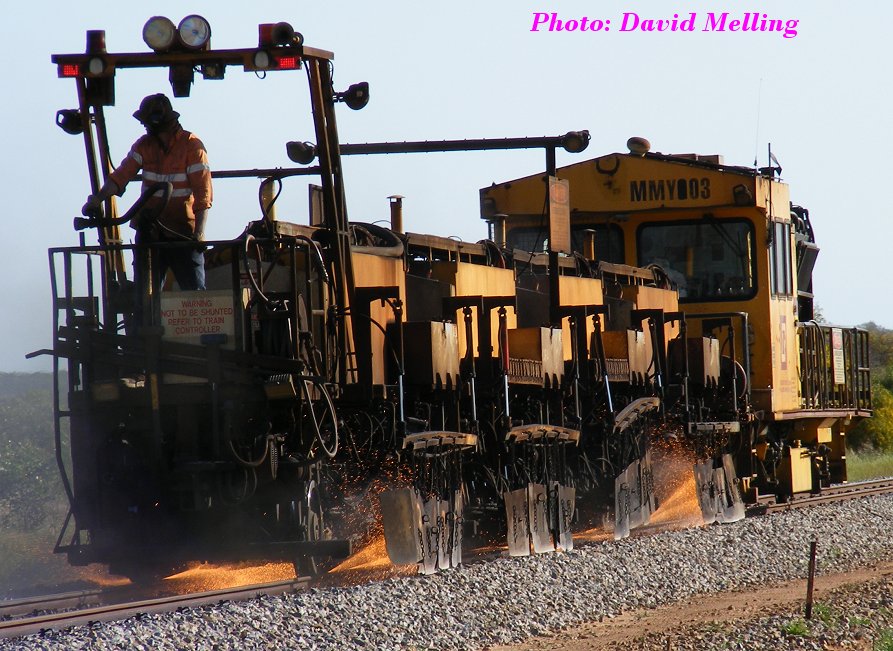 Another Queensland Rail visitor to the Geraldton District was a railgrinder, modern compact cameras with powerfull zoom lenses allow photos like this to be taken in safety. Taken by David on the Mullewa line on 3 September 2007.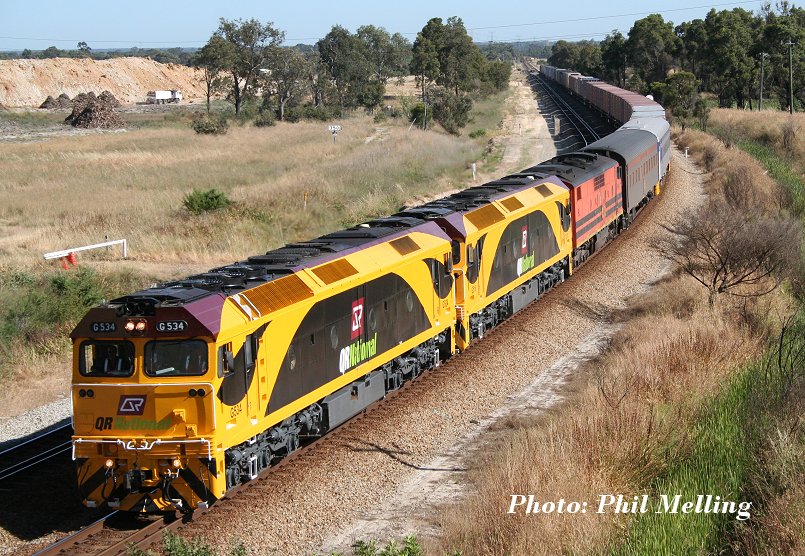 I could not believe my good luck in being in Perth on the day the first QR National freight train ran into Perth on 16 November 2007. Here we see G534/G516/GM44 coming through Hazelmere.