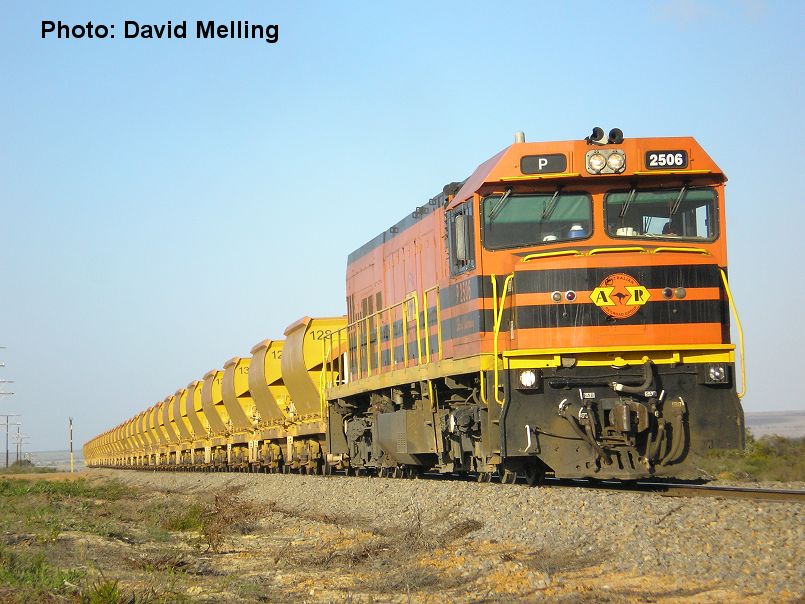 P2506 hauls a loaded iron ore train from Ruvidini (near Mullewa) towards Geraldton Port. The train is shown climbing the grade near Wicherina on 23 September 2006.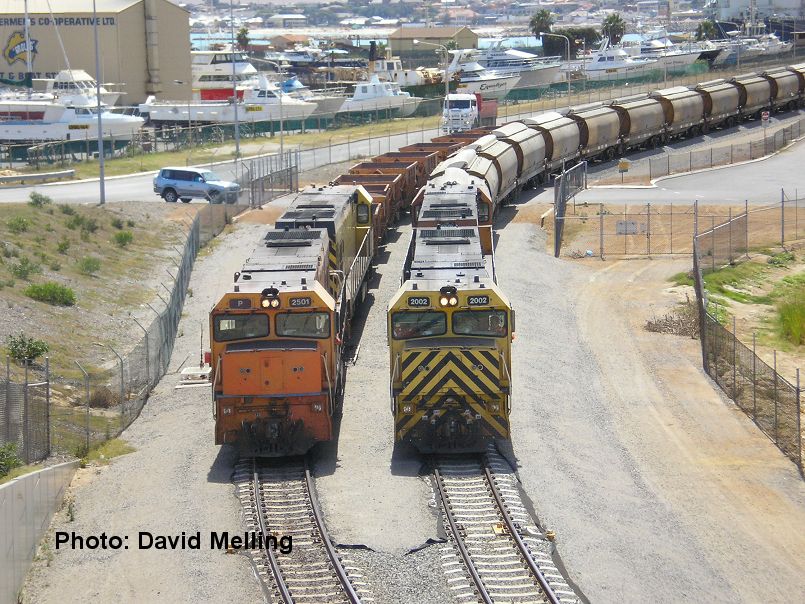 P2501/P2511 unload an iron ore train alongside P2002/P2010 which were unloading a grain train at Geraldton Port on 12 November 2006. Since this photo was taken P2002 is now P2502 & P2010 has gone in for overhaul/ repainting.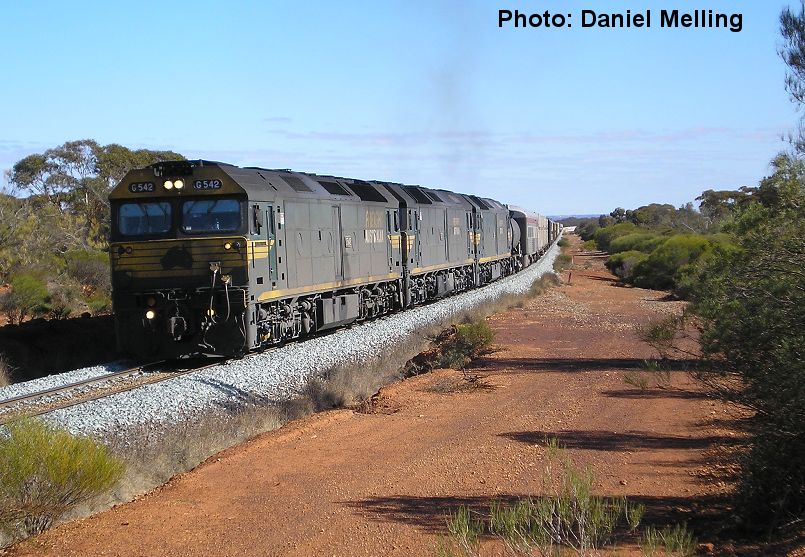 G542/G536/G538 haul an SCT train towards Adelaide photo taken near Golden Ridge on 29 July 2006.All of the G class have now lost their Freight Australia branding and carry Pacific National logos.