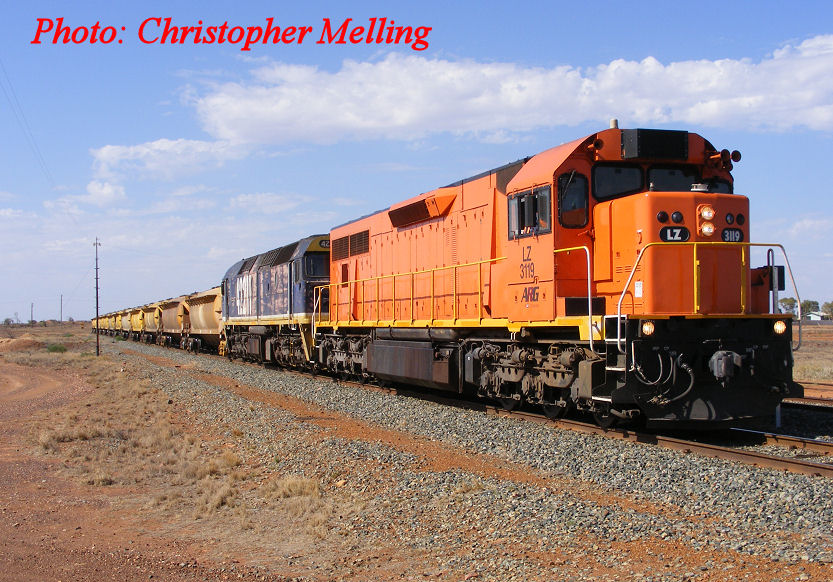 LZ 3119/ 42211 (the latter locomotive still in its original NSW colours) on 4478 Nickel to Kalgoorlie, heading through Menzies on 16 January 2008.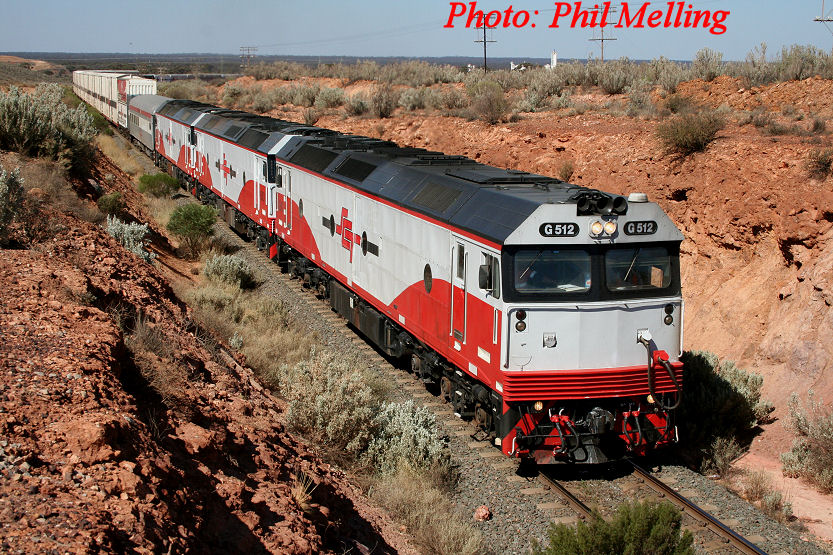 The SCT G class were introduced in 2007 onto the SCT trains and here we see G512/G521/G535 on 5MP9 just east of Kalgoorlie on 12 January 2008. By the end of 2008 the SCT G class were no longer on these trains replaced by the new SCT locomotives.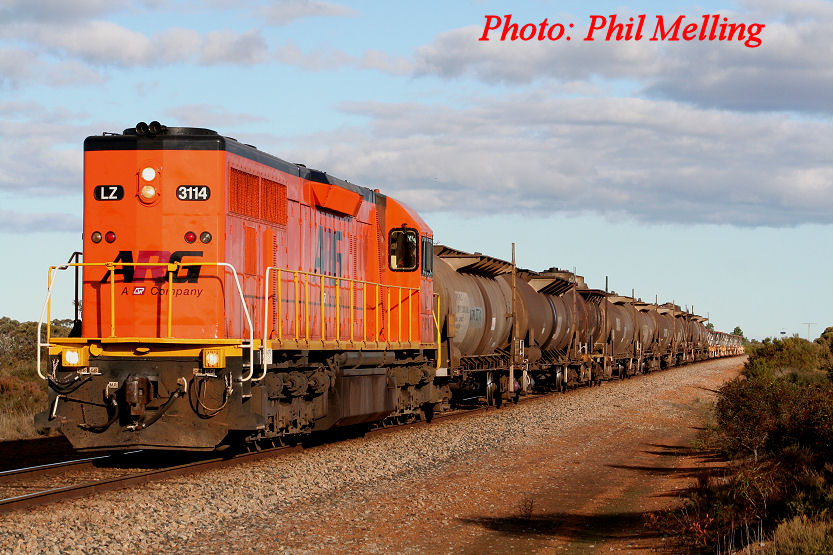 LZ3114 & 2442 freight heads to Kalgoorlie on 14 July 2008, the train is seen near Fleming, north of Esperance.